I'm absolutely thrilled to announce that the Chennai Expat Guide book has been launched!
The book is the only guide that expats moving to Chennai need to adjust to life in the city. Based on my own eight years of experience living in the city and filled with the funny stories and anecdotes of over 50 contributing expats it covers every aspect of relocating to Chennai.
You can buy the book from the Chennai Expat Guide website with any debit/credit card or with PayPal. A black & white and colour paperback version is available or you can download a Kindle eBook from Amazon. The paperback book can be shipped anywhere in the world.
The book answers all your questions (and plenty that you didn't know to ask) from how to get your SIM card (you can't just walk into a store and buy one) to what to do on the weekends. Do you need to learn the local language? How will you find the groceries you need? Which school do the kids need to go to? Every question that has been asked by an expat living in Chennai has been answered in the book.
The table of contents is as follows: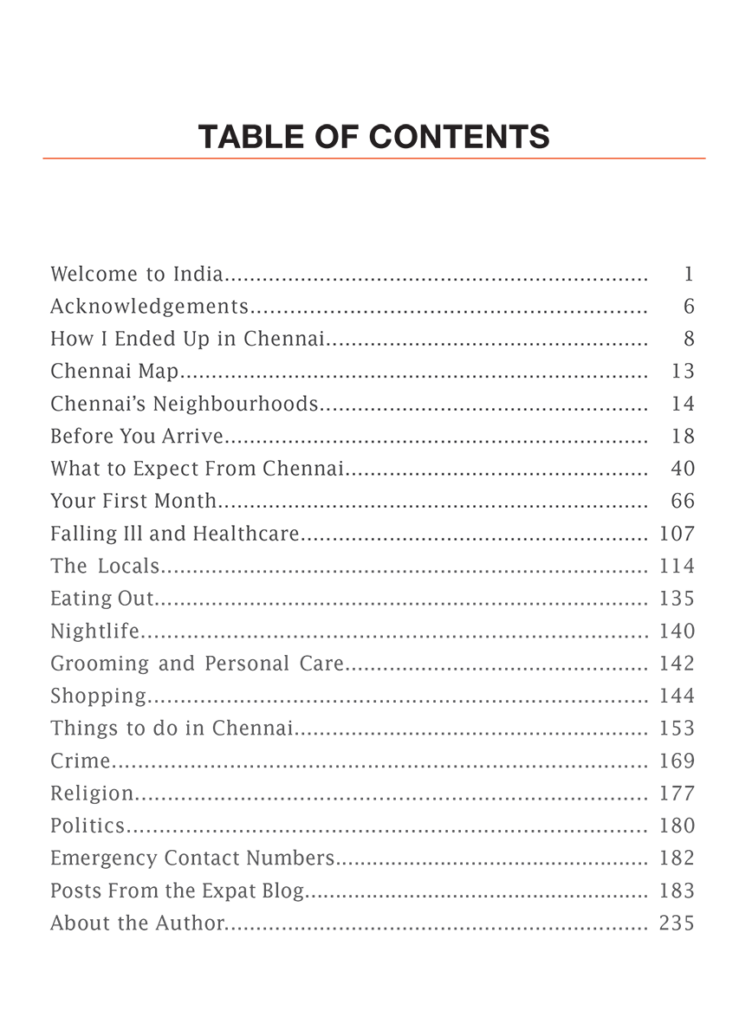 The book has 235 pages of advice, tips and stories from other expats that have lived in Chennai. If you are relocating to the city, you need to get the Chennai Expat Guide.
For large corporate orders or other enquiries, you can reach me at peter@chennaiexpatguide.com
To follow news and updates from Chennai Expat Guide, Like the Facebook page.
Wait, you're still here reading this? Go buy my book 🙂 Go!